Marian Bender
Artistic Director YVI, Conductor of Concert Choir, and Cathedral Site Director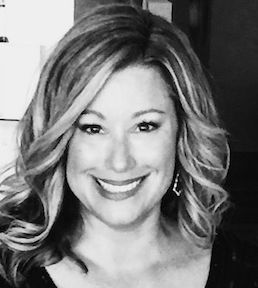 Mrs. Bender received her Bachelor of Music in Voice Performance and Piano from Westminster Choir College in Princeton, New Jersey. As a member of the world-renowned Westminster Choir, she performed numerous times at Carnegie Hall, Lincoln Center, and the Spoleto Festival with the chorus in residence for the New York Philharmonic. Following graduation from Westminster, she began her career as a music educator as the Director of Music at Grace Episcopal School in Monroe, Louisiana, where she was named Teacher of the Year in 2001. She held the position of assistant music director at Delhi Presbyterian Church 1999-2001 and also served as the director of the Training and High School Choirs of the Masterworks Young Singers, a regional children's choir in Louisiana. Insert that picture of Marian

In 2001, she relocated to Indianapolis, where she studied as a graduate assistant under Henry Leck, founder of Indianapolis Children's Choir at Butler University. From 2001 through 2004, she held the position of Director of Children's Music Ministries at Second Presbyterian Church. Mrs. Bender has taught Kindermusik and is a member of the American Choral Directors Association.
Currently, Mrs. Bender teaches music at St. Richard's School and directs the St. Richard's Singers. A dedicated music teacher and choral director, Mrs. Bender founded the Young Voices of Indianapolis in the summer of 2005. Young Voices of Indianapolis has been a dream realized for Mrs. Bender as she strives to achieve enthusiastic, dynamic teaching as a means of nurturing and creating a lifelong love and knowledge of music in children. She is passionate about community service and mission work and hopes that through Young Voices of Indianapolis, children can experience the joy of helping others. Mrs. Bender is a wife and mother of an energetic four-year old. She loves traveling, reading and spending time with family and friends.
Jennifer Nie
Associate Director YVI, Conductor of Preparatory Choir, and Park Tudor Site Director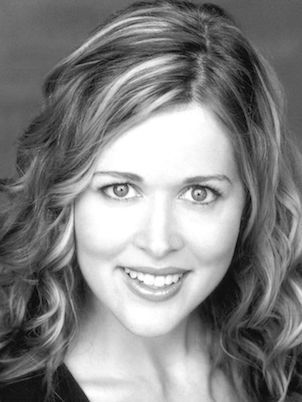 Jennifer Nie has a bachelor of music from DePauw University where she double majored in Vocal Performance and Music Education. In 2003, she received her Masters of Music from Cincinnati Conservatory of Music in Vocal Performance and Music Education. While a Masters student, Jennifer taught a Vocal Techniques class, as well as an Elementary Methods class each quarter to undergraduates at CCM.
Mrs. Nie's prior teaching history also includes Seven Hills Country Day in Cincinnati and Chicago Public Schools. While teaching in Chicago, Jennifer started an elementary choir for children ages 5-10 years old.
In 2004, she brought her diverse experiences to Park Tudor School where she is currently in her thirteenth year of teaching Early Childhood and Lower School Music, as well as Private voice. In addition to her teaching responsibilities, Jennifer performs regularly with the Indianapolis Opera. She is a Lyric Mezzo-Soprano and performs regularly throughout the Midwest.
Jennifer lives in Indianapolis with her husband and two children.
Cheryl Eiszner
Conductor of Cherub Choir St Richards, and St. Richard's Site Director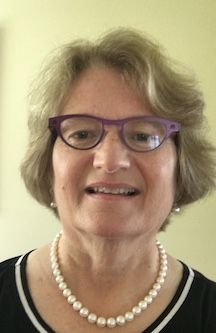 Cheryl Eiszner cannot remember a time when she did not sing! Mrs. Eiszner received a Bachelor of Music degree in Voice and Theatre from Indiana University and a Master of Music in Choral/Vocal Music from Butler University, She taught private voice for twenty years, was an adjunct music faculty member at Marian College for three years, and served as the director of music at All Saints Episcopal Church, where she directed the parish choir and founded their concert series, then known as Art at All Saints.
Mrs. Eiszner is thrilled to be venturing into the area of choral conducting and is delighted to work with such an outstanding and inspiring director. Working with the children of Young Voices has strengthened her belief that there are many incredible young people preparing to make the world a better place. Mrs. Eiszner and her husband, John, have been married for twenty-six years and have two wonderful daughters, Julia and Sara.
Kathryn Acker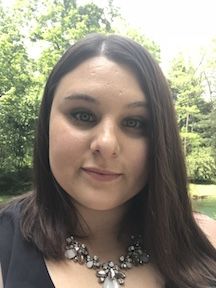 Assistant Conductor of Cherub Choir, St. Richard's
This is Kathryn Aucker's first year with YVI. She teaches at Eastbrook Elementary School in Pike Township. She directs her school's choir, drumming and orff ensembles. In her free time, Kathryn enjoys playing with her daughter Amelia, going for walks with her two long-haired dachshunds, Brooke and Brutus, and relaxing.

Ed Hennes
Conductor of Cherub Choir Park Tudor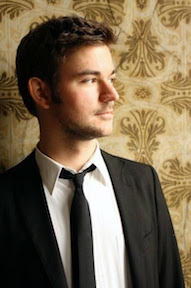 Ed Hennes currently serves as the music teacher at Maplewood Elementary in Wayne Township and is also the staff baritone at Castleton United Methodist Church. He will be starting his second year with Voung Voices of Indianapolis as the Cherub Choir director at Park Tudor. In March 2018 he performed in Indianapolis Opera's production of South Pacific. He has previously sung with the Indianapolis Men's Chorus, Indianapolis Arts Chorale, and Circle City Chamber Choir. He has previously served as the music teacher at St. Pius X, the music director at Mary, Queen of Peace in Danville, and as a counselor at Blue Lake Fine Arts Camp where he went on two European tours. He recently completed his Masters of Music Education through Anderson University in addition to receiving his Orff-Schulwerk certification and has also done extensive Kodaly training. Ed received his Bachelors of Music Education (emphasis in choral and general music) degree from DePauw University in 2011. He is originally an Ohio native but now resides in Indianapolis with his partner and fellow music educator, Ed.

Laurie Abell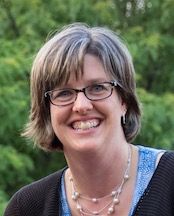 Accompanist to Cherub Choir St. Richard's and Park Tudor
Laurie started playing the piano in second grade. She has accompanied various events in Indianapolis since high school, such as friends' recitals, North Central High School Jr. Spectacular, Prelude Awards, U-Sing at Purdue, several weddings and funerals and for ISSMA soloists. She has been part of several bands, including a sub for the Dixie Kats jazz band, as well as, a long-time accompanist for church and on keys with several church worship teams.
She lives with her husband in Indianapolis. She has a son, age 23 and a daughter, age 22. Besides playing piano, she enjoys cooking, hiking, kayaking, reading and traveling.
Lamonte Kusyke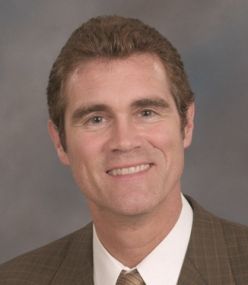 Conductor of Encore Singers
A cum laude graduate of Ball State University, Lamonte Kuskye is currently choral director and music coordinator at the prestigious Park Tudor School in Indianapolis, Indiana, where he also teaches a musical theater course in which students spend four days in New York City seeing shows and working with Broadway professionals. Prior to this position, Lamonte served as chair of the Carmel High School Choral Department, director of the acclaimed Carmel Ambassadors, and director of the spring musical. A widely respected fixture in the Indianapolis Arts scene, he has worked with Civic Theater for two decades, serves as the Music Director of the Pendleton First United Methodist Church, and has been working for Beef & Boards Dinner Theatre as audition pianist and music director in New York City. Lamonte spends many winter weekends as a show choir adjudicator and choral clinician around the Midwest. Among their many honors, Lamonte's choirs have won numerous regional and state championships. In addition, he has taken five groups on international tours and has worked extensively with professionals in the field, including the New York Directors' workshops and London's West End Kids. In April of 2014, the Carmel Ambassadors had the privilege of being the special guest for the 50th Anniversary Celebration of It's a Small World in Disneyland Paris. Lamonte is thrilled to now be a part of Young Voices.
Jennifer Hufford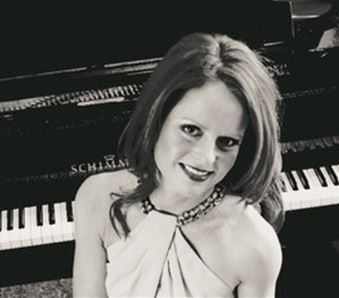 Accompanist to Preparatory Choir
Originally from Georgia, Jennifer Hufford received a Bachelor of Music in Music Education from Georgia Southern University in 1996, where she studied under Dr. Natalia da Roza. She then received a Master of Music in Piano Performance from Butler University in 1999, under the study and guidance of former Van Cliburn silver medalist, Panayis Lyras.
For the past 23 years, Jennifer has developed her career as a soloist, accompanist, studio musician, adjudicator and private piano instructor. In 1999 Jennifer performed on tour with the Butler Symphony Orchestra in the cities of Warwick, Cambridge, Oxford, and London, England. For more than a decade, she served as the staff pianist and choir accompanist for Zionsville Presbyterian Church. She has also collaborated with instrumentalists, vocalists, and choirs for concerts and recitals throughout her entire career. In 2017 Jennifer accompanied YVI on stage at the Sydney Opera House during their Australian Tour. She has been a staff accompanist at The University of Indianapolis, Butler University, Civic Theatre, and the Indianapolis Opera. Currently, Jennifer is on the piano faculty at Park Tudor Schools, serves as accompanist for YVI Preparatory choir, and continues to study piano with Dr. Robert Palmer at Ball State University. Additionally, Jennifer is the new choral accompanist for all choirs at Fishers High School.
Deb Ward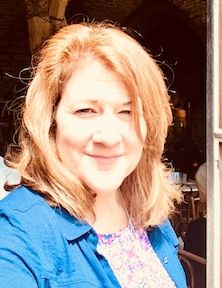 Accompanist to Concert Choir and Encore Singers
Debbie serves as the Music Director of St. Matthew Catholic Church; working with parish and school music programming. She has accompanied Choirs, theatrical productions, and community events for over 40 years in Illinois, Nevada and Indiana. She has developed her career working with Booth Tarkington Civic theatre, Bob Harbin productions and Butler's University Choir, Perry Meridian, Cathedral and Bishop-Chatard high schools. She graduated from Lincoln Christian University with a degree in Sacred Music and Piano.
Marsha Krantz
Financial Advisor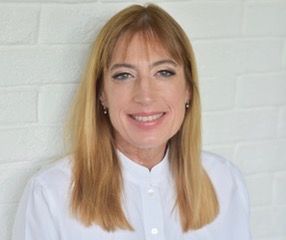 Marsha is starting her 7th season as Financial Manager for YVI. She is a professional free-lance violin/violist but once upon a time worked in Investment Accounting and Banking and can't seem to let go of that completely. She also believes in the magic of music and young people and the positive influence it can bring about in individuals and the world.

Lili Helmuth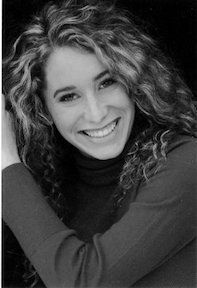 Administrative Assistant
Lili is starting her first season as the Administrative Assistant for YVI. She is a Junior Kindergarten teacher at Park Tudor School but grew up singing in choirs, playing the cello in the orchestra, and performing in musicals. She has worked previously as an Administrative Assistant for Summer Stock Stage. In her free time, she enjoys riding her bike, running, and playing with her dog, Ripple.