Concert Choir
Directed by Young Voices of Indianapolis founder and artistic director Marian Bender, the Concert Choir, our largest group, involves children in grades 5-11. Fundamental elements of this group include community service work, partnerships with charities and performance opportunities throughout the area. The choir sings a variety of music including sacred and secular, gospel and spirituals, Broadway and Jazz, and multicultural repertoire. Concert Choir members also enjoy touring nationally or internationally once a year. The choirs have toured Chicago, Illinois, Anaheim, California, Oxford and London, England, New Orleans, Louisiana and Oahu, Hawaii. Concert Choir participated in the Heritage Music Festival in Dallas, Texas in March, 2012 where they competed with 17 middle and high school choirs from around the United States. The choir received not only the coveted GOLD award, but also the highest score of the entire competition. Concert Choir was also invited to participate in the Festival of Gold at Carnegie Hall. In the summer of 2013, the Concert Choir will travel to Kenosha, Wisconsin to serve as the Chorus-In¬Residence for the Choral Music Experience Institute with Dr. Doreen Rao, Dr. Sandra Snow, Dr. Lee Kesselman and Composer, David Brunner. This opportunity is by invitation only and is one of the greatest achievements a children's choir can earn.
Young Voices choirs enjoy collaborating with local and national celebrities and have performed with Sandi Patty, Sylvia McNair, Jim Papoulis, Simon Crookall, Cathy Morris, and Steven Stolen. Currently, the Concert Choir meets at Cathedral High School on Thursday evenings from 5:30-7:30 p.m. For more information, please contact Marian Bender at mbender@gocathedral.com.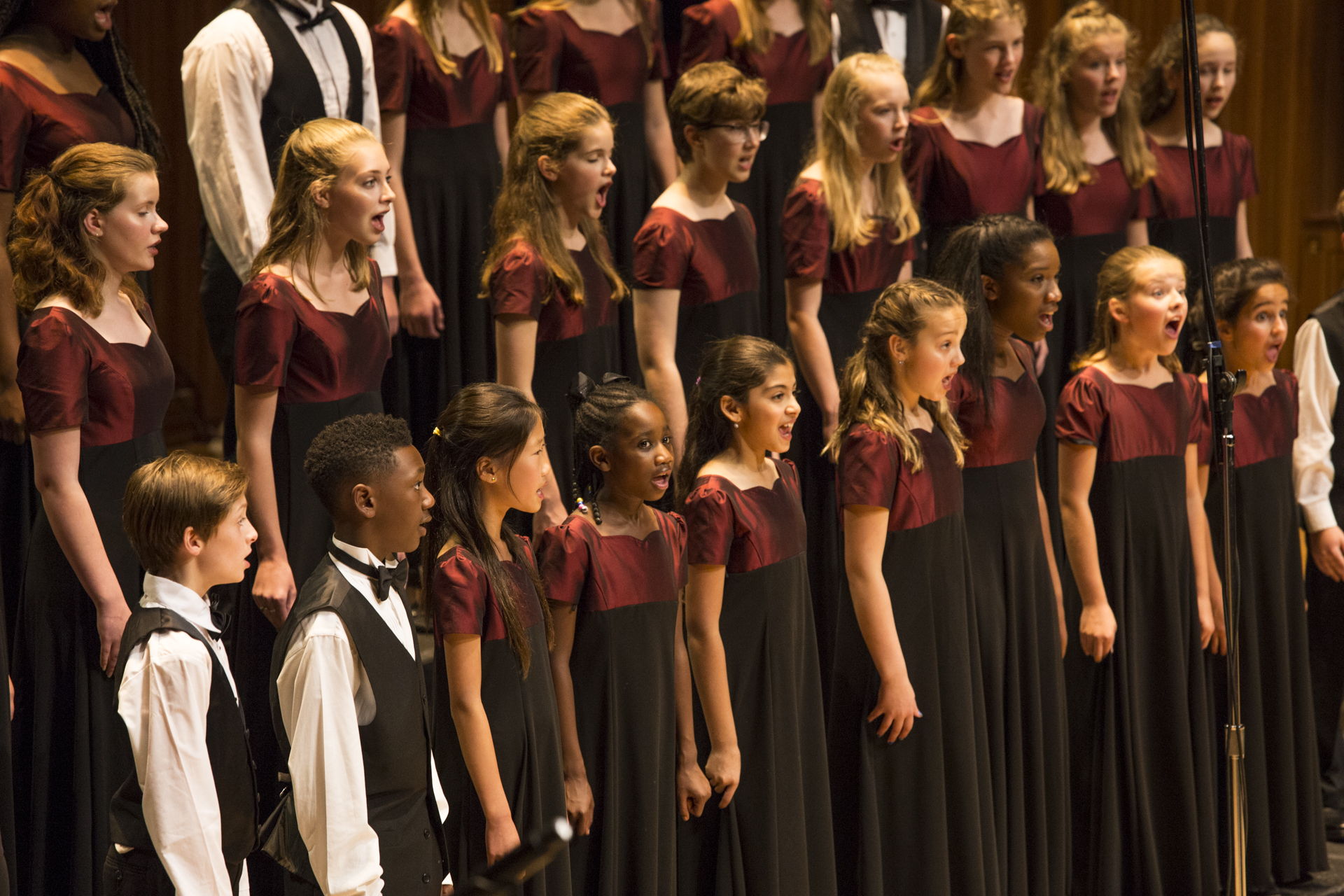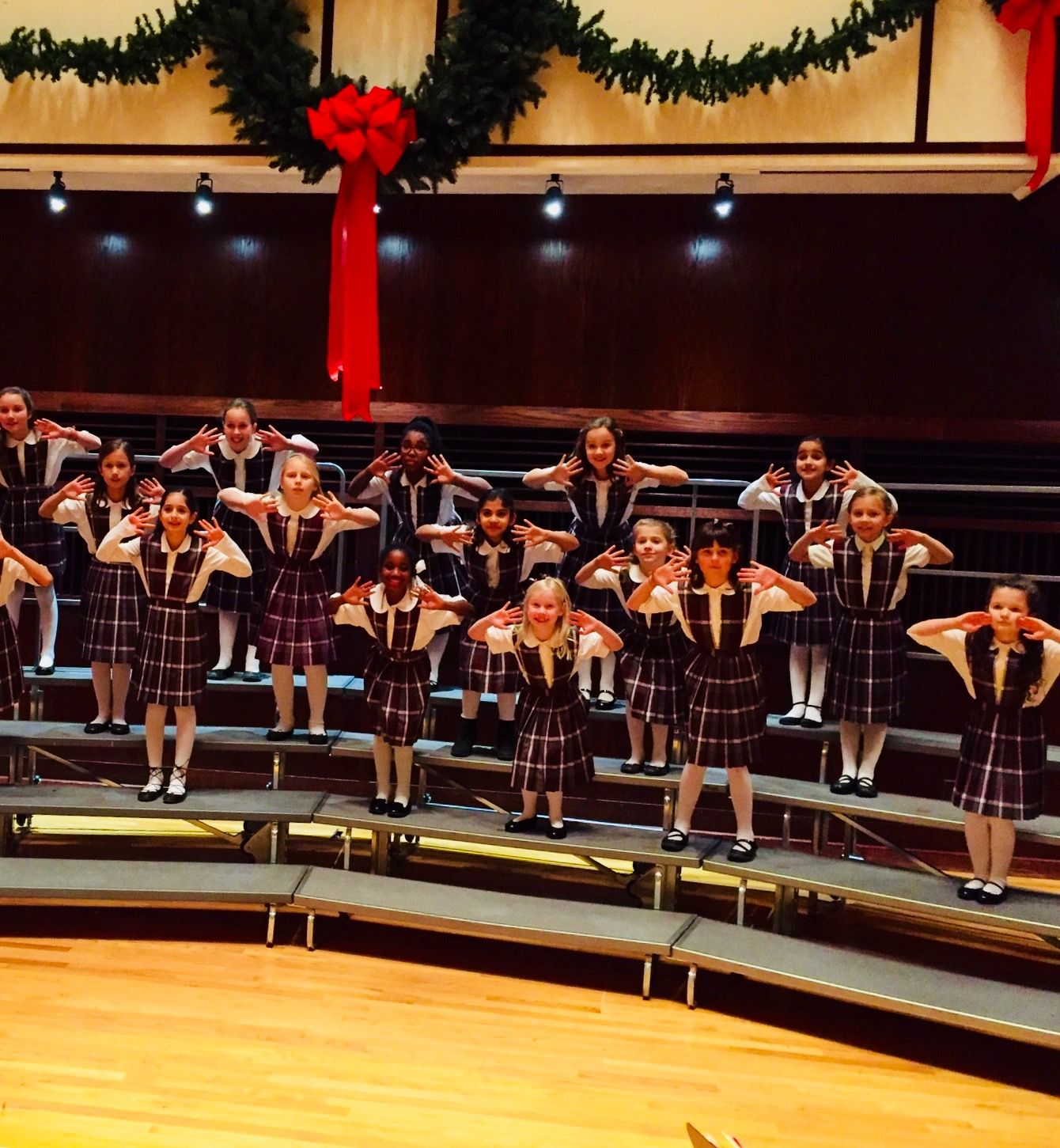 Preparatory Choir
The Preparatory Choir, directed by Jennifer Nie, is a non-auditioned group open to children in grades 2-5 that focuses on helping children master the basics of music. This choir incorporates music and movement, rhythm and music reading, and performance etiquette to prepare them for Concert Choir and beyond. The Preparatory Choir sings at both the Christmas and spring concerts and has the opportunity to take its joyful sound to nursing homes and hospitals around the community. This choir meets on Wednesday afternoons at Park Tudor School from 4:00-5:30 p.m. For more information, please contact Jennifer Nie at jnie@parktudor.org
Cherub Choir
Kindergarten-1st Grade Our newest and youngest choir, the Cherub Choir is a non-auditioned group. This choir is the first step in the Young Voices program and incorporates music and movement to teach basic music skills, pitch-matching and performance etiquette. Cherub Choir is offered on Wednesday afternoons at St. Richard's Episcopal School, directed by Cheryl Eiszner and at Park Tudor School, directed by Ed Hennes. For more information about the program held at St. Richard's School, please contact Cheryl Eiszner at ceiszner@sresdragons.org. For more information about the program held at Park Tudor, please contact Ed Hennes at edwardhennes@gmail.com.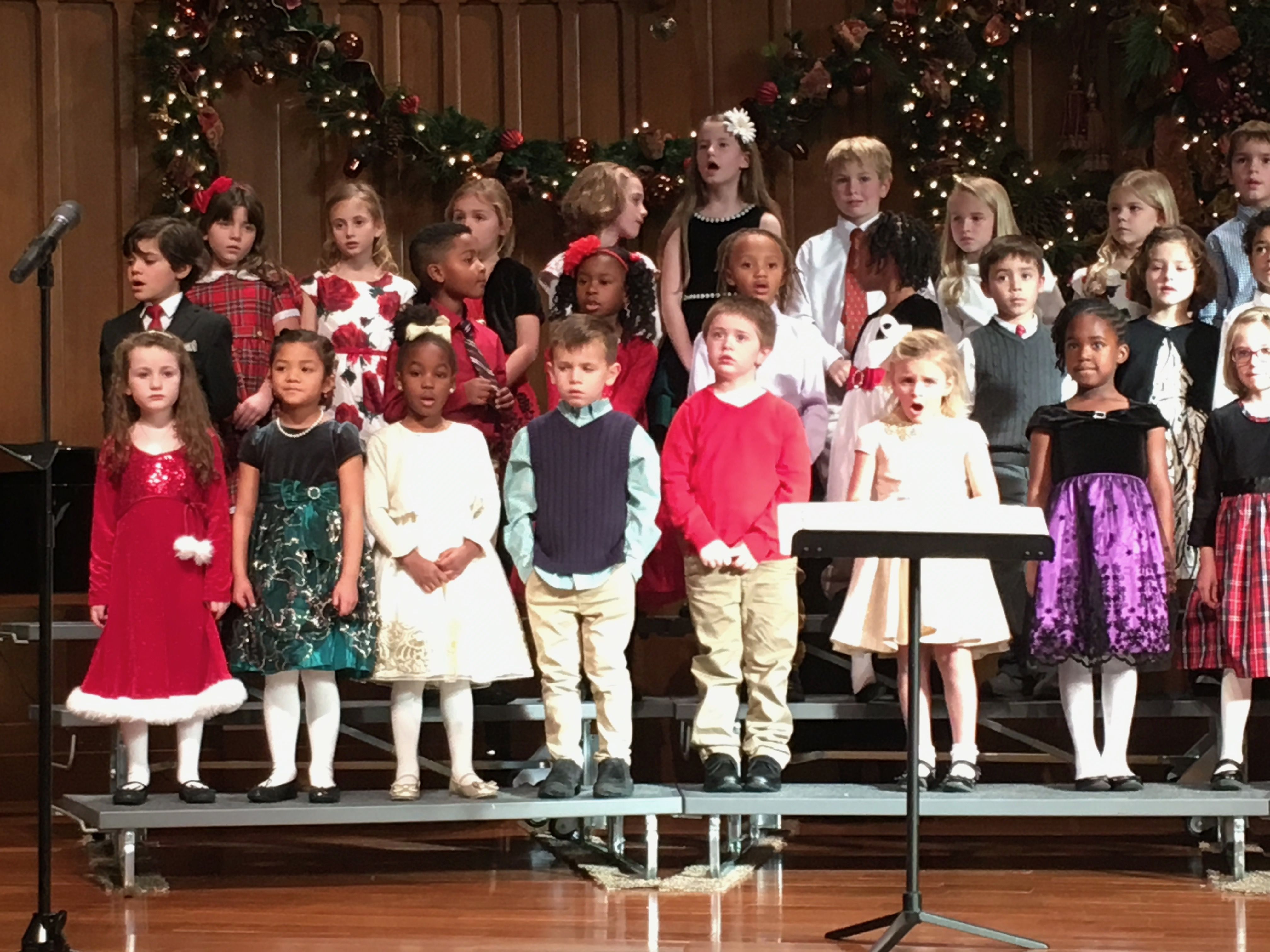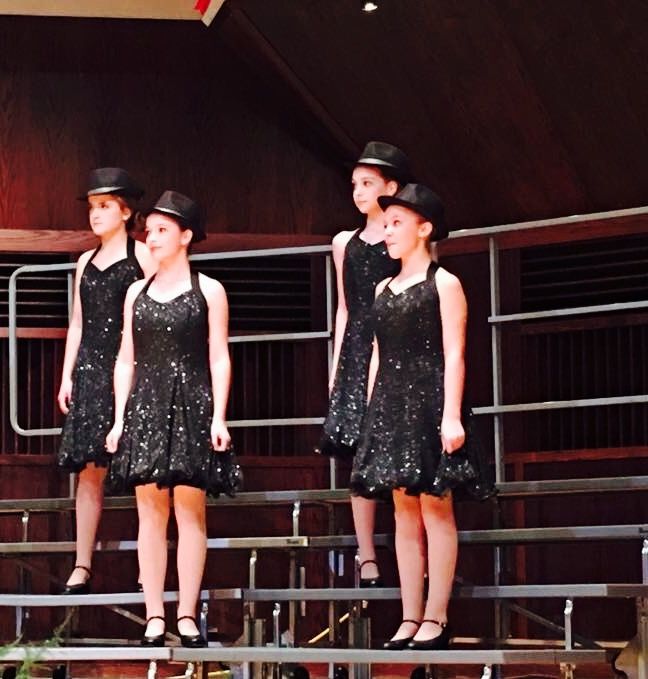 Encore Singers
Formed in 2006, the Young Voices of Indianapolis Encore Singers is a small, select group of talented Middle and High school women. This unique ensemble sings throughout Indianapolis and focuses on community service work and performance. These young women enjoy singing many types of music including a capella, jazz and classical. The Encore Singers, a Middle and High school women's ensemble directed by Lamonte Kuskye, is open by audition for grades 7-12. Rehearsals are held at Cathedral High School on Thursday evenings from 4:30-5:30 p.m. For more information, please contact Lamonte Kuskye at lkuskye@parktudor.org.